Cosling Configurator
Generic solution to product configuration
Sales Automation for customized products
Your company sells customized products? The quotation process takes too much time? You are missing sales.
Cosling configurator enables you to build a customized offer in a few clicks while ensuring your industrial constraints.
Your sales are boosted by a digital sale experience, your workload decreases, you can now focus on prospection and customer relationship.
Once and for all
Insert your data
Import all your product attributes in one click and edit them with an ergonomic user interface based on tables.
If you need an interface to your ERP or other systems our consultants can handle it.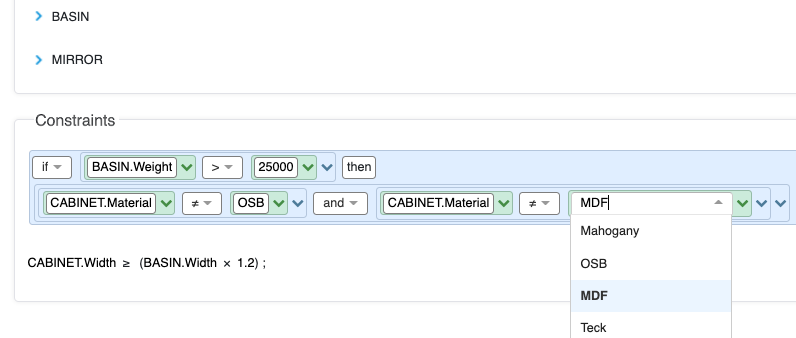 Model your products
Use and reuse your componants to build models of your products, their composition, their technical constraints and functionalities. Cosling editor offers a wide range of concepts and constraints to fit your needs.
Those models are then accessible to your co-workers. The knowledge of your product experts is digitalized and shared among your organization.
Integrate Cosling Configurator
into your tools
Cosling configurator offers a generic configuration interface, which can be integrated to your website or your mobile sales app. It is also possible to build a custom interface that will request Cosling configurator as a micro-service.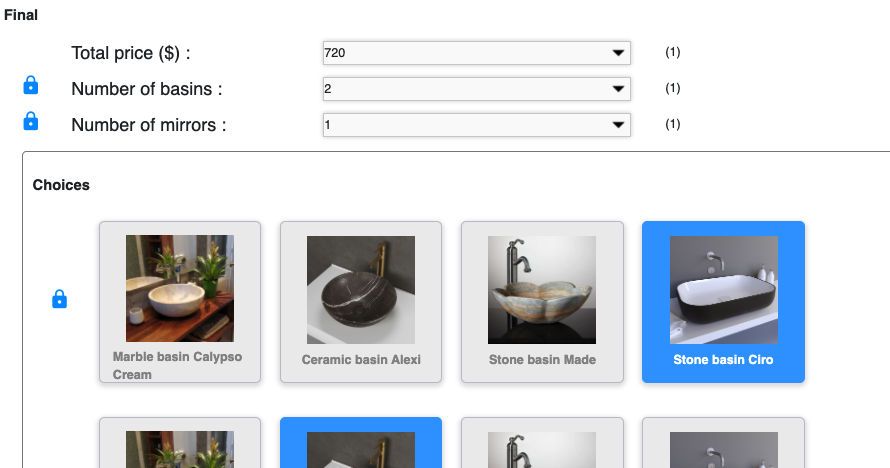 Automatically generate your quotations
Once a valid configuration has been selected by the user, Cosling configurator automatically generates a bill of materials and quotation.